You must allow cookies and JavaScript for a proper shopping experience.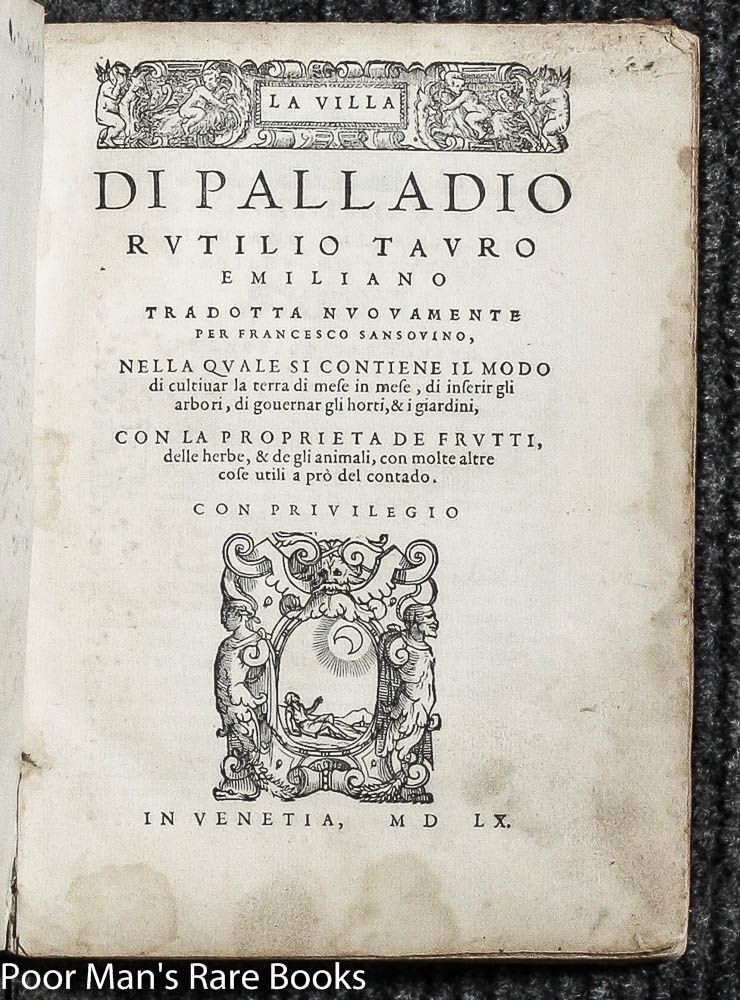 Price: $2,025.00
Publisher: Venice, Not Attributed : 1561
Edition: First Italian Edition
Seller ID: 36223
Binding: Limp vellum
Condition: Very Good with no dust jacket
---
88, [4] [1] pages; [Agriculture - gardening] - PALLADIUS, Petrus - La villa (?) tradotta nuovamente per Francesco Sansovino, nella quale si contiene il modo di cultiuar la terra di mese in mese, di inserir gli arbori, di gouernar gli horti, & I giardini, con la proprieta de frutti, delle herbe, & de gli animali, con molte altre cose utili a prò del contado. [rough translation- The villa (...) translated again to Francesco Sansovino, which is contained in the way of the land cultivar from month to month, will insert of the arbor, management of the garden, & gardens, with the properties of frui...
View More...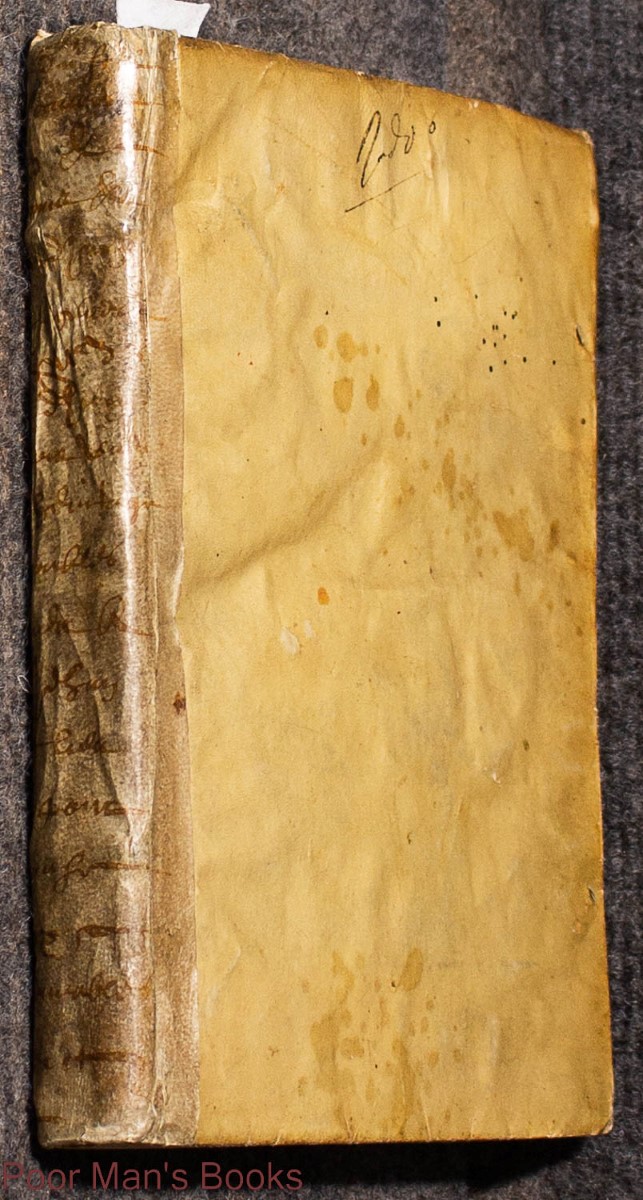 Price: $3,150.00
Publisher: Antwerp, Ex Officina Typographica Martini Nutij, : 1599
Edition: First
Seller ID: 40391
Binding: Limp vellum
Condition: Very Good with no dust jacket
---
3 foldout plates and various textual plate; 6 1/2 x 8 1/4"; 16, 248 pages; The folding plates are titled 'Horologium Astronomicum Horizontale, Cum Arcubus ...Quibus Astronomia Studiosus, Suo Marte, per Triangula Plana & Spharica Omnes Tabulas Primi Motus Condere Possit. Opus Sane Omni Aeuo Desideratissimum Necantea Visum Federico Saminiati" Tropicorum Ad Ele Uationem Poli 51 Grad', 'Horologium Murale Ad Austrum, Cum Horis Ab Occasu, Pro Eleuat: Poli Graduum 51/Horologium Murale Ad Boream, Cum Horis Ab Occasu', and 'Horologium Horizontale Cum Horis Ab Occasu Solis, As Eleuat: Poli Grad: 51'. La...
View More...