You must allow cookies and JavaScript for a proper shopping experience.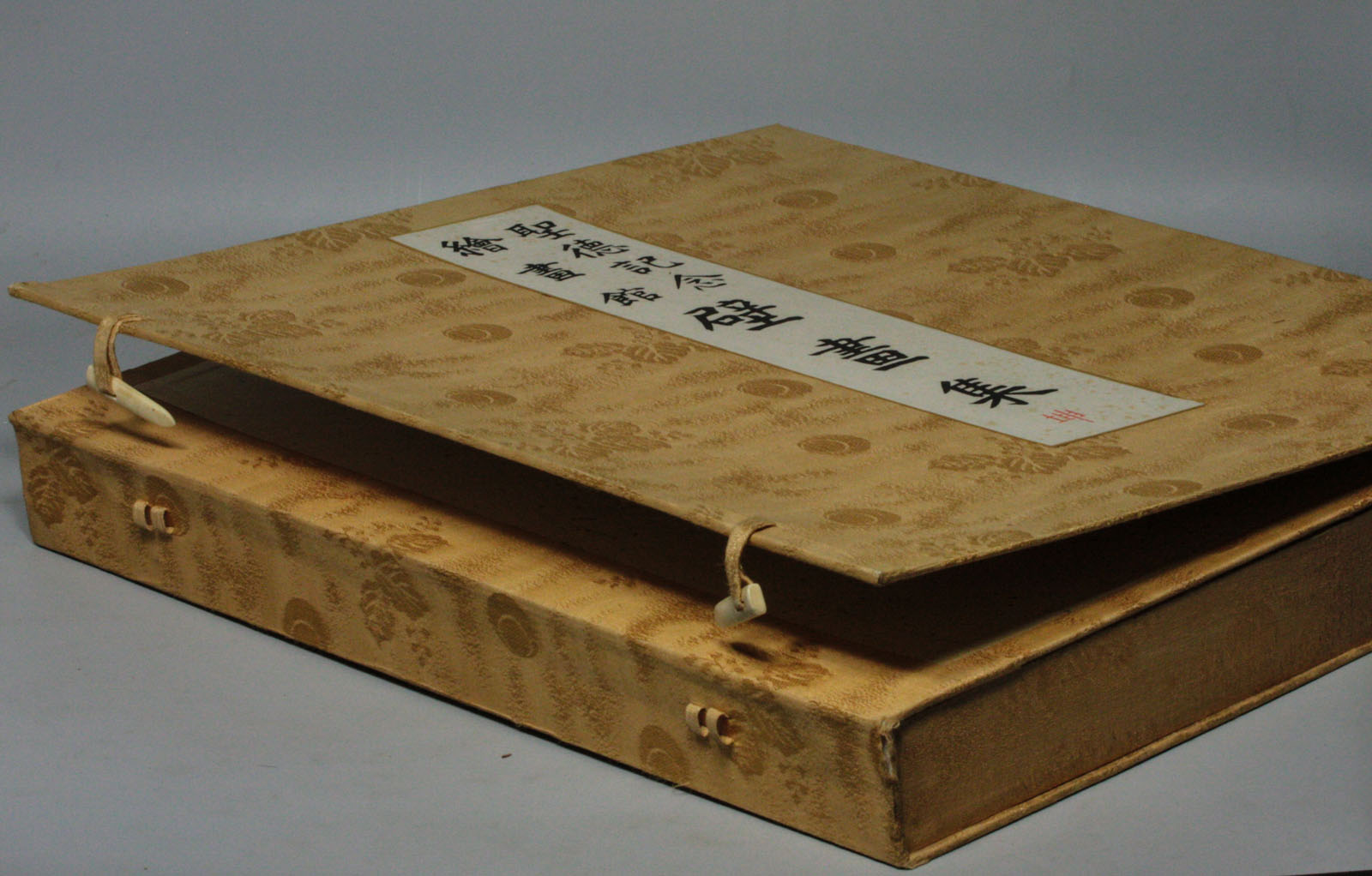 Price: $630.00
Publisher: Tokyo Japan, Meiji Jingu Hosankai : 1920
Seller ID: 35118
Binding: Hard box
Condition: Very Good+ with no dust jacket
---
40 large color plates mounted on heavy paper. Includes pictures of Russian and European and vists, a sea battle between Japan and China and other often Militarily inclined subjects. 40 plates [of 80] in their original silk covered box with paper labels & silk ties. Also the printed volume for all 80 plates that describes the various pictures and identifies the prominent personages therein. This is two boxes of the original 3. While not complete it is nonetheless a beautiful presentation of a difficult set to procure. Aprox 13 x 18" aprox 20lbs. Worldcat locates just 6 copies.
View More...

Price: $170.96
Publisher: San Francisco, Book Club of California : 1962
Seller ID: 32237
Binding: Hardcover
Condition: Near Fine with no dust jacket
---
Color Illustrations; Folio 13" - 23" tal; 1/400. Folio, orig. Cloth & bds. , paper spine label; occasionally slightly scuffed. Color plates. 28 Japanese woodblock prints by 17 great masters
View More...