You must allow cookies and JavaScript for a proper shopping experience.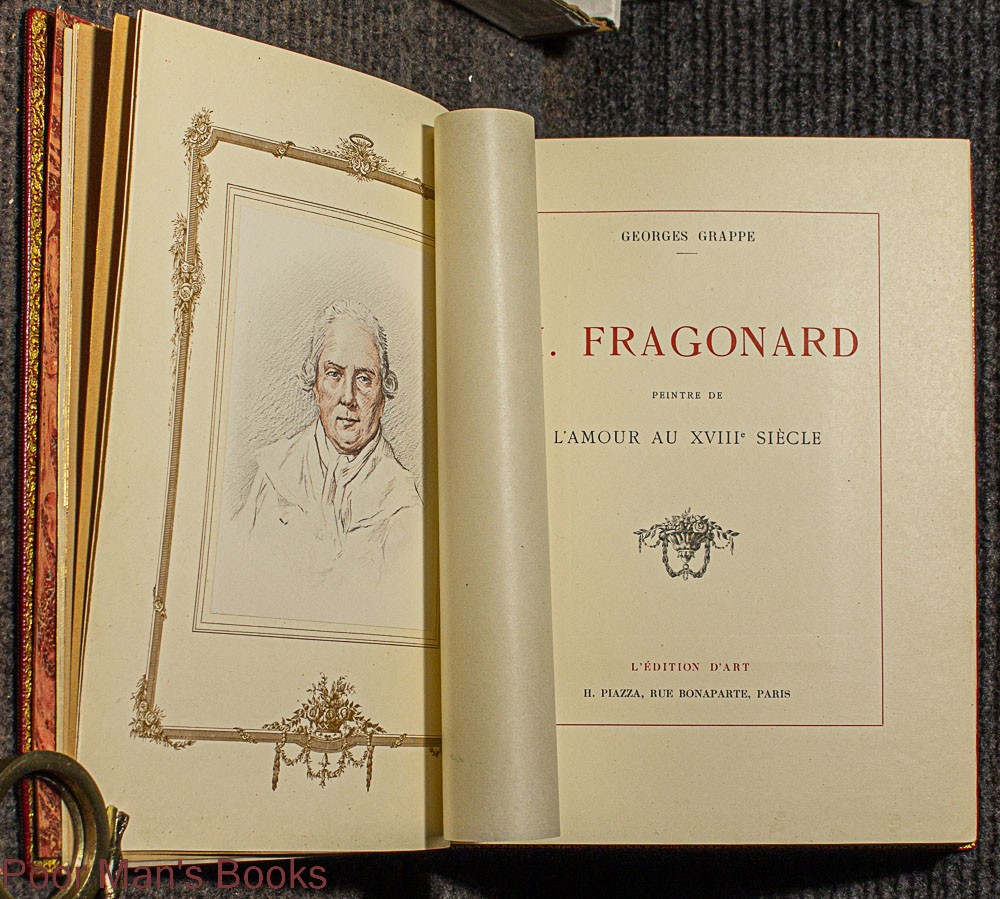 Price: $449.10
Publisher: France, L'Edition D'Art, Paris, France : 1913
Seller ID: 40390
Binding: leather
Condition: Near Fine with no dust jacket
---
SEPIA; 1.5 x 12.375"; 1913. In French. Only 500 copies made, on Japon Paper. 2 volumes complete. Nice Firm Clean copy. With richly colored florals. Magnificently bound! Each volume has 50 plates. 100 plates + 134 + 84 pages. Jean-Honore Fragonard (1732-1806) was a French painter and printmaker whose late Rococo manner was distinguished by remarkable facility, exuberance, and hedonism. Paintings protected by printed tissue leaves bound in. Matching double red satin end papers. One of the most prolific artists active in the last decades of the Ancien Regime, Fragonard produced more than 550 pain...
View More...
Price: $121.46
Publisher: Challamel Co : 1840
Seller ID: 37197
Binding: Hardcover
Condition: Very Good with no dust jacket
---
B&W Illustrations; Life of Jesus Christ. Drawn from the universal history of Bossuet , illustrated with drawings imitated Old Masters Albert Dürer , Raphael, Holbein , Goltius by Th. Fragonard, lithographed by Challamel. Lithographed text in a frame above the drawings. Theophile Fragonard (1806-1876) , painter, draftsman and engraver was the grand-son of Honoré Fragonard . He worked for the Sèvres porcelain factory red cloth 8.5 x 11.5". 20 plates with illuminated letters. Minor scattered foxing to protectors but contents still VG. Couple of laid in notes. Red cloth binding with normal shelf w...
View More...